Welcome to
Celebration Escrow
Welcome to Celebration escrow where INNOVATION meets customer service for the BEST escrow experience. Our app based product makes your escrow experience seamless and easy. Check the status of your escrow at any time with the touch of a finger. We have a full time Notary and messenger for your convenience.
Open Purchase Escrow
We get your transaction closed!
Open Escrow
Don't Settle For Less
Celebration Escrow

Is A Full-Service Escrow Company Servicing California
Residential
Our team of qualified professionals ensures every requirement is met by all parties involved in residential real estate transactions. We know that buying a home is one of the most important investments any consumer will make. You can be confident that Celebration Escrow in Temecula, CA will handle every detail with professionalism and diligence.
Commercial
Celebration Escrow in Temecula, CA is experienced with commercial escrow settlement, which includes the transfer of property such as apartment complexes, office buildings and retail centers. We recognize the unique needs of handling commercial escrow and note sale transactions.
Land
Our team has experience handling escrow for vacant land transactions throughout Temecula, CA to eliminate worries of every party involved and handle every detail efficiently and accurately.
Short Sales
Short sales are real estate transactions in which the sales price is less than the balance owed on the property's closing costs and mortgage. It is the lender who makes the decision to sell the property for less than the amount owed, and the lender does so by accepting the available equity with the agreement that the seller receives no proceeds from the sale.
For Sale By Owner
Many people decide to save money by buying or selling real estate on their own. This option can save considerable money, but it cannot be done without strict adherence to local, state and federal guidelines.
Refinance
Refinancing can often be problematic. Count on Celebration Escrow to proactively tackle any pending problems and hurdles to the closing process by managing every detail.
Have you heard of the new APP Qualia?
Celebration Escrow provides a modern digital method of managing your Escrow.
Buyer and Seller Expectations Are Changing, 
and They're Thinking Digital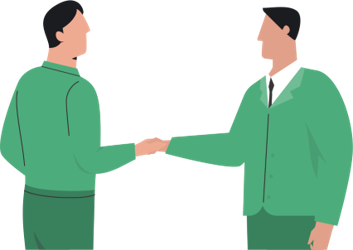 36%
of home buyers are 37 years or younger—making millennials the largest share of buyers in the market
75%
of buyers and sellers expect real-time property updates from their real estate agent
82%
of buyers want to manage their closings using an online solution
Qualia is our secure, online title, escrow, and closing platform and is used by the top title and escrow companies in the country. It empowers us to provide our clients with round the clock real-time updates on the closing process, communicate through a secure mobile app, and provide a document storage portal for our clients to access and e-sign their documents on their own schedules.
TESTIMONIALS
What Real People Are Saying About Celebration Escrow
"I am very grateful to have RR in my corner. I have peace of mind knowing my investment is in good hands."
– Oscar Galvan
1-951-696-9161
28693 Old Town Front St # 400A-1
Temecula CA 92590